First solution
Check "Smart Card devices" in the "Device Manager" (Start - Control Panel - Device Manager)
If you have Windows 7, 8 or 10, then in case of 10 or more Smart Card devices you will get an internal error, all devices (Smart Cards and USB-tokens) will not work properly.
If you don't use some of them, we recommend to delete related program clients and/or drivers.
If it is not possible, then you can lower the quantity of Smart Card readers in the "Device Manager" (but don't delete drivers for these devices).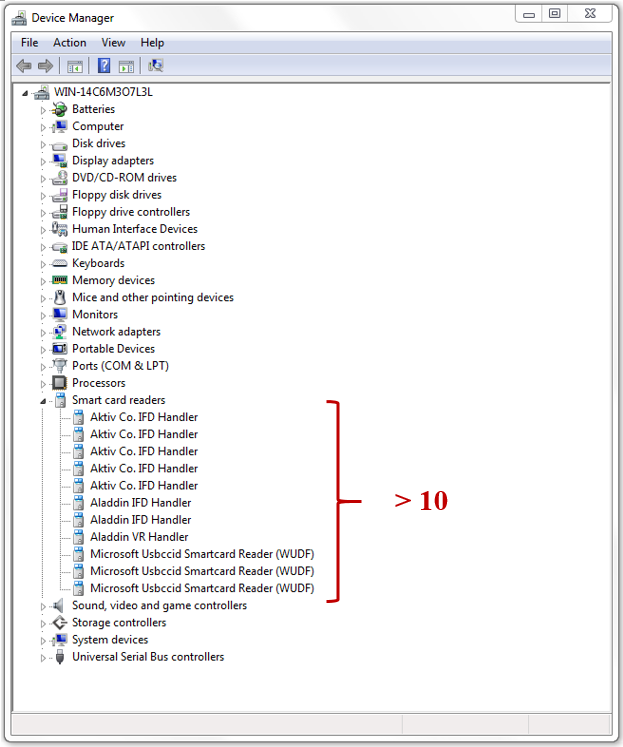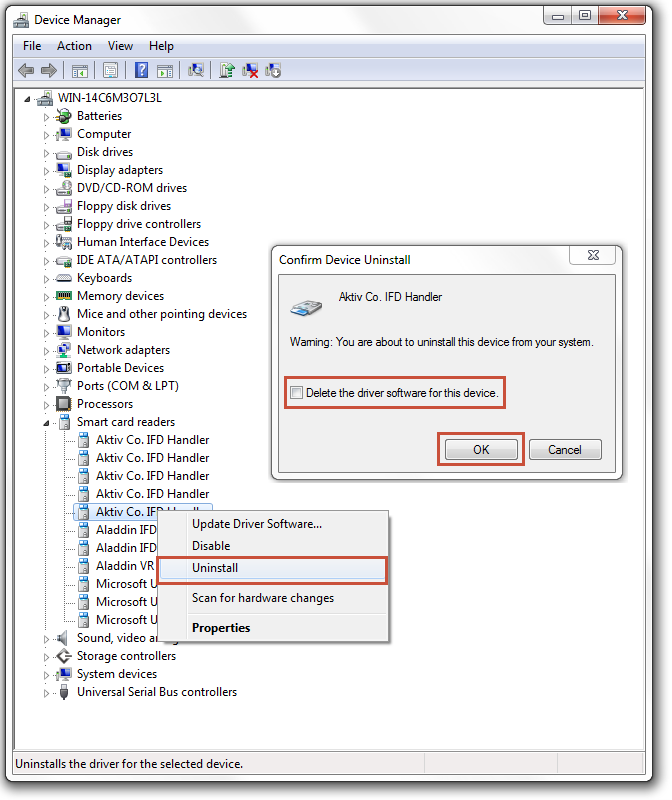 When there will be 10 or less Smart Card readers (and USB-tokens), all of them will be functioning properly.
Second solution
You should reinstall Rutoken drivers with another number of virtual Smart Card readers.
Rutoken drivers add 3 virtual readers "Aktiv Co IFD Handler" by default. They are required for Rutoken S USB-tokens, but you probably don't need all of them.
If you are using Rutoken S, you need at least 1 virtual reader (or more, if you use them simultaneously). If you are using Rutoken Lite/Rutoken ECP - you don't need them at all.
To lower the quantity of virtual readers:
Uninstall Rutoken Drivers (via "Control Panel")
Download the latest drivers
Save the installer to the convenient folder (ex.: "C:\")
Launch "Command Promt" as Administrator. («Start -> All Programs -> Accessories -> Command Prompt», click right mouse button and choose "run as Administrator")
Launch installer with a VIRTRDR=X parameter, where X is the required number of virtual readers (ex.: c:\rtDrivers.exe VIRTRDR=

1

)